Sooooooooooo, my apple cider detox plan was to drink 1 tablespoon of Apple Cider Vinegar in eight ounces of water three times a day for 1 week.
I managed to do it for one day...
In all of my research, it said that the best apple cider vinegar to use is the raw-unfiltered kind made by Bragg. It still has the "mother" which is similar to the mother in kombucha.
I found some at a local health food store, but you can also order it online.
I even made sure to stock up on my pasta straws; one downside I saw to the detox is that highly acidic liquids can cause damage to the enamel on your teeth if you drink too much. So I just wanted to be cautious.
But the truth is, I just hated drinking the concoction so much that I thought this would be a one-time experiment and my days of using apple cider as a healthful tool would be over.
I did not want that, so I pivoted…
I've been on the hunt for new shampoo and I found this one at TJ Maxx.
It smelled delicious and promised to help make my hair shiny, so I gave it a try.
After two weeks, I'm not noticing a ton of extra shine, but my hair is very soft and feels less dry.
It also has a soft wave without any frizz when it air dries.
Is this because of the apple cider vinegar?
Who knows?!
I also did a little more research and found out about Bragg Cider beverages, which sounded cool.
However, it's $36.99 for 8 bottles, so there is an exactly 0% chance that I would buy those.
It did get me thinking though, and so after looking at the ingredients listed on the bottles, I started experimenting with making my own apple cider beverages.
Lemon, lime, and cranberry were my favorites. But because cranberry juice is so good for my urinary tract, and because I say I want to drink a little every day, using the cranberry in my recipe seemed like the perfect solution.
It tastes like a really good kombucha or fancy lemonade!
I didn't have three a day because of the honey, but I did have one a day—usually in the afternoon.
It helped curb my appetite at the hours when I normally find myself snacking on chips!
In fact, I'm having one as I type up this post!
It's easy to make, delicious, and probably good for me. Truly, after a week I don't notice any real difference, but it is a fun drink—and with some "added ingredients," would probably make a delicious cocktail!
However, a cocktail doesn't count as a detox, does it...?
Apple Cider Cran-ade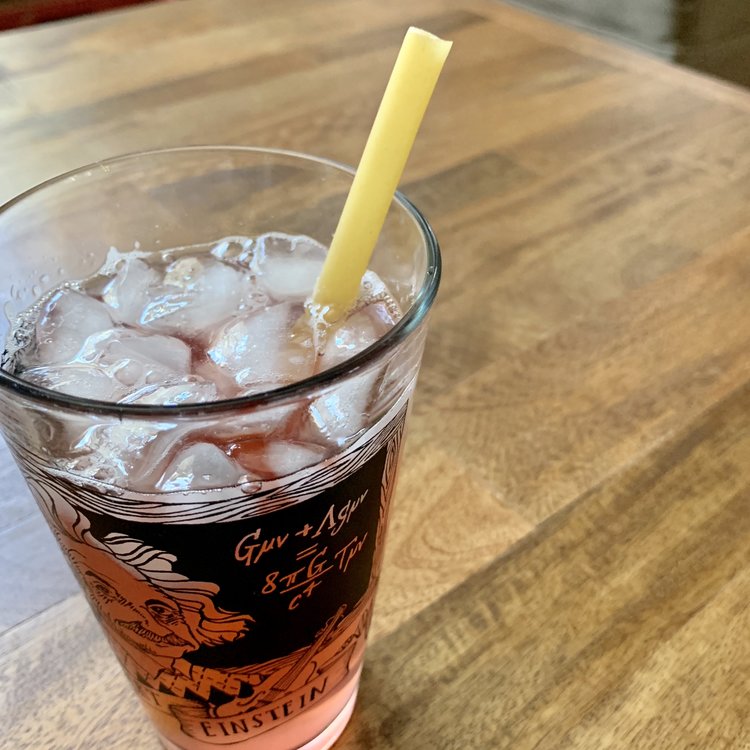 Ingredients:
1 tablespoon apple cider vinegar
1 tablespoon pure cranberry juice
½ to 1 tablespoon honey
8 ounces carbonated or still water
1 cup ice
Directions:
To a tall pint glass, add the apple cider vinegar, cranberry juice, and honey, and mix until combined.
Add the ice and top with the water. Enjoy immediately!
See what everyone else did ♥