This detox is one of my favorites!
It doesn't take any crazy ingredients, expensive concoctions, or even any lengthy amount of time to study!
It is easy to make, cheap, and simple to follow.
I started doing this detox a few years ago when I saw it on a YouTube channel.
I was curious for something to help with bloating and also with menstrual cramps. I had to be careful because at that time I was still nursing my daughter. The ingredients and effects had to be safe.
So I gave apple cider vinegar a try and I was very impressed with the results!
It helped to reduce, and sometimes completely eliminate, my cramps, and it definitely helped with bloating and digestion.
I felt a lighter sensation when I drank it a few days a week—I didn't feel tired or heavy after eating meals.
You can buy apple cider detoxes pre-made at a grocery store like Kroger, but it can get pricey. Also, if you're not into the idea of drinking a big glass of this, I did find apple cider vinegar (ACV) shots at Whole Foods.
That being said, I enjoy the simplicity of making this drink myself! And the version I like to make uses staples most people already have at home.
Here are my tips for making and doing the ACV detox:
Use a straw as it can be acidic for your teeth.

Shake when using cinnamon for better mixing and to reduce grittiness.

Gradually work up to more vinegar in your drink.
Just know that it may take one or two times drinking this before you find yourself liking it, but I have come to enjoy it very much!
You can also substitute other fresh-pressed juices instead of lemon and cinnamon. Try it with watermelon juice, or maybe even carrot!
The idea is to keep using natural sweeteners and not add any other sugar, if possible.
Enjoy!
Becca's ACV Detox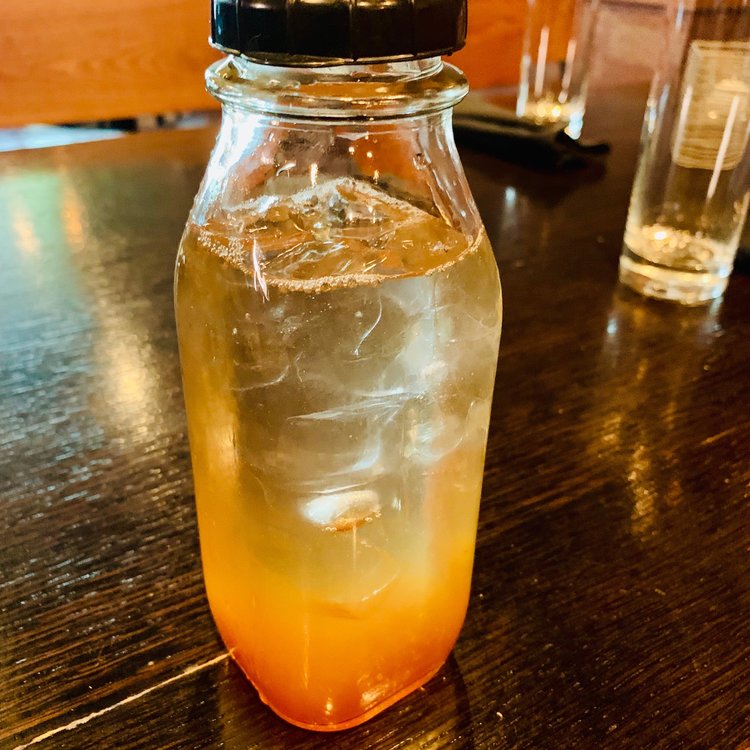 Ingredients:
1 to 1 ½ cups water
1 to 3 tablespoons apple cider vinegar (with the mother)
1 tablespoon real maple syrup
1 to 2 teaspoons lemon juice
¼ teaspoon cinnamon
Ice
Directions:
Place all the ingredients in a mason jar or bottle with a lid, and shake well.
Adjust the amounts of the ingredients to your liking for sweetness, etc.
Shake again as needed while drinking. Enjoy!
See what everyone else did ♥